News from the lake's Toad tadpoles!

They have all hatched and invaded the water! They live along with the young fish and I bet predators are not far! These tadpoles live in large numbers, close to where they were born and their 2 exclusive occupations are eat and avoid being eaten!
Suite de la saga Crapaudine!
En cette première quinzaine d'avril, l'étang grouille déjà de vie et les têtards sont en très-très grand nombre!! Ils copinent bien avec les alevins mais ceux-ci filent à mon approche! Les prédateurs des têtards ne devraient pas être loin!
Après l'éclosion, les têtards vivent généralement en groupe, non loin du lieu de ponte, et souvent près des berges ou des détritus de végétation. La principale occupation du têtard jusqu'à sa métamorphose finale semble être de grignoter les algues microscopiques qui se développent sur la végétation en décomposition et... éviter de se faire manger!
J'espère prochainement pouvoir les suivre dans leur évolution vers la vie terrestre et vous montrer la pousse des pattes et la résorbtion de la queue!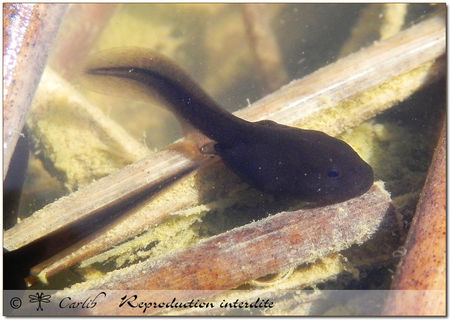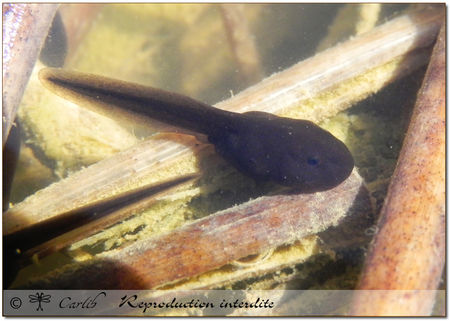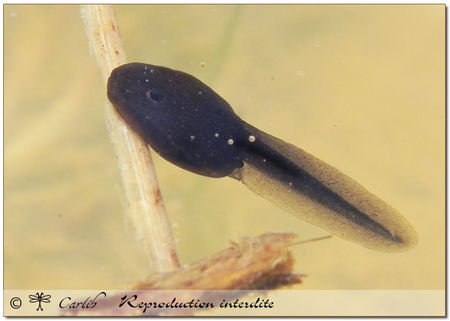 Up side down!
Par chance, celui-ci s'est retourné et on peut voir son système digestif! Incroyable, cette transparence: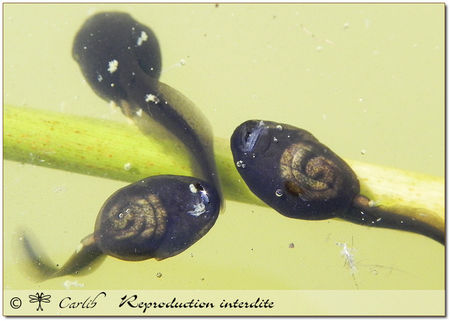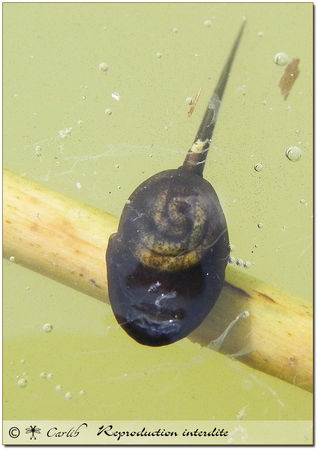 Noushka