Gruiformes - Rallidae
La
Foulque macroule -
Coot
Fulica atra
Après les grues, les poules!! MDR!
Poule d'eau -
Common moorhen
Gallinula chloropus

*

*

*

*

*

*

*

*

*

* *
Une image choc, oui je sais, mais nous sommes déjà très en retard pour sauver notre faune, nos forêts, notre planète...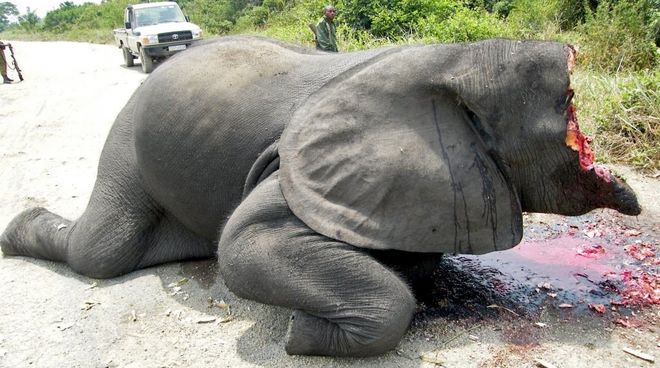 À signer : l'UE doit mettre fin au commerce de l'ivoire, tout de suite:


Please sign the petition to put an end to the ivory commerce now:
Chers ami(e)s de la forêt tropicale,
L'UE est profondément impliquée dans le commerce de l'ivoire dont des tonnes sont importées, exportées et négociées sur son territoire. Ce faisant, l'Europe ne se comporte pas en défenseur des éléphants mais comme aide aux braconniers.
La vente, l'importation et l'exportation d'ivoire ancien sont légales en Europe. Une véritable aubaine pour les criminels ! L'existence d'un marché légal leur permet d'écouler l'ivoire illégal issu du braconnage.
Exigeons de l'UE l'interdiction totale et sans restriction du commerce de l'ivoire, comme l'ont décidé de nombreux pays du monde. C'est la seule manière pour mettre un terme au braconnage, condition nécessaire pour offrir une chance de survie aux éléphants.