Sphingidae

Petits papillons capables de voler en stationnaire pour butiner le nectar des fleurs. Pour cela, ils ont une trompe assez longue! Mais sous les tropiques, celle des plus grands Sphynx peut atteindre une bonne trentaine de cm!!
Snowberry Clearwing moth:
These moth are able to hover in order to suck up the flower's nectar with a long proboscis. But in the tropics, these organs can reach up to 10 or 12 inches in length in the largest species!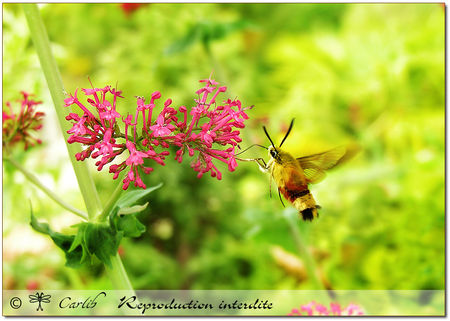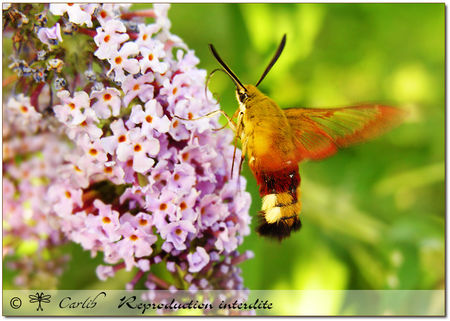 Noushka